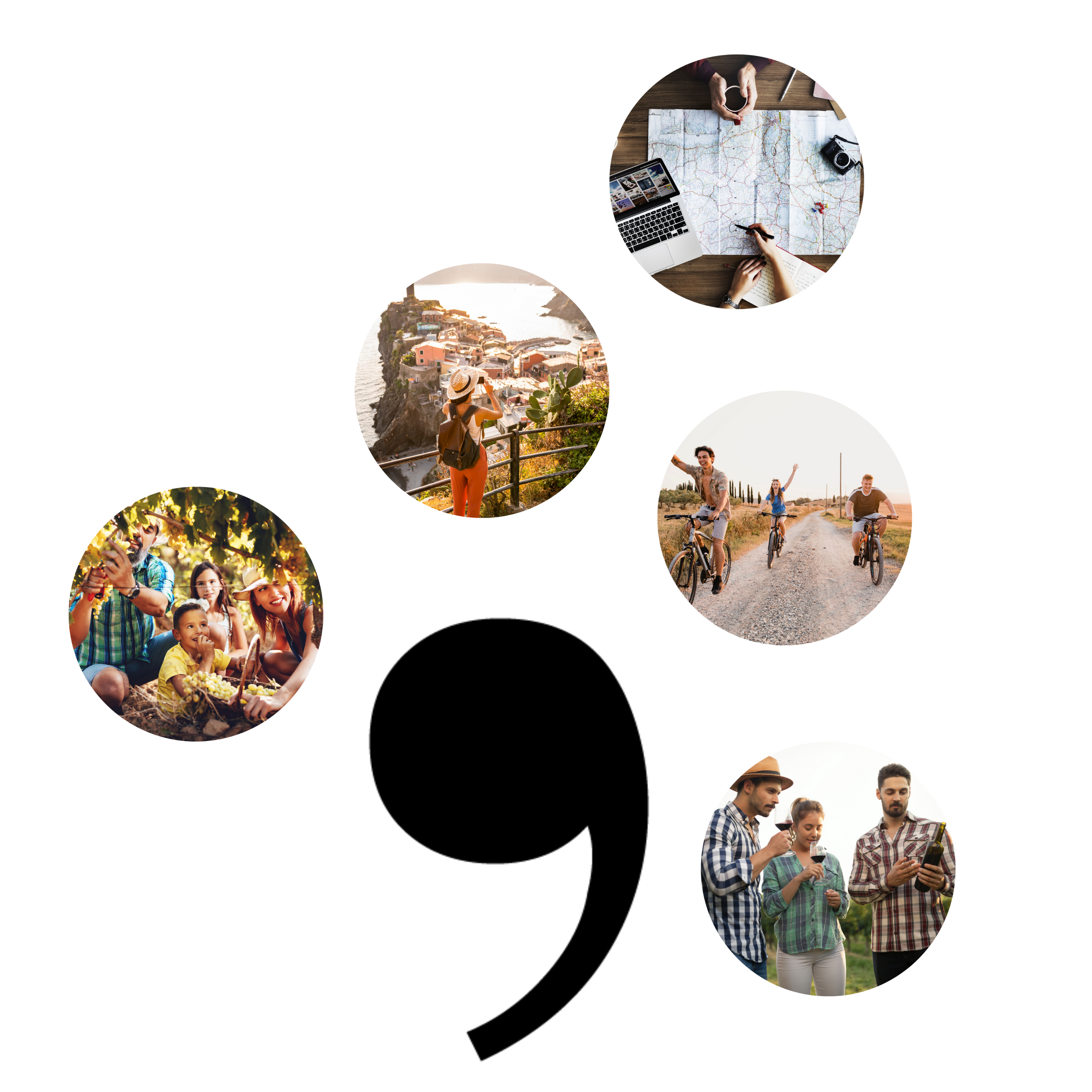 "...We do not take a trip; a trip takes us"
John Steinbeck
Got a dream? Somewhere you always wanted to go but never did? Are you already dreaming about a new adventure but don't know where to start?
Well, you've come to the right place! We're here to help make your dreams come true.
We at Vinodila' Wineways pride ourselves in listening carefully to what you want and creating a tailor made travel experience just for you.
With over 20 years of expertise in food & wine tourism and a continually growing network of partners with wineries at the core, Vinodila' Wineways offers local and authentic, unforgettable experiences of quality throughout Italy.

Our promise is to create personalized packages that suit your individual needs that are perfectly compatible and complementary with the needs of our partners.
Our A to Z of services caters for every aspect of your experience whether a 2 hour wine-tasting with a Count or a complete itinerary in the region of your choice.

Our travel concept is built on three fundamental principles: EXPERIENCE the people and places you visit through TASTING local flavors and cuisine whilst all the time RESPECTING the environment.

Write to us today, we're ready to help you create a unique experience, for you personally and as a beautiful and unforgettable gift for family and friends!

PS. If you are thinking about surprising someone for a special occasion ask about our gift vouchers!
Help us design the perfect holiday for you!